27/03/2020
Dear  TreeHouse Parents and Students,
We hope you are all healthy and safe.
Our first online teaching program has been successful and we are looking forward to
welcoming you in the upcoming weeks for a more challenging/additional programs.
 Please Stay in informed by checking your emails and our website/Facebook accordingly.
 We are all excited for the new Online Teaching Adventure….
Thank you for all your support …
 Wishing you health and safety.
All our best to all of you
Your TreeHouse Team.
Who We Are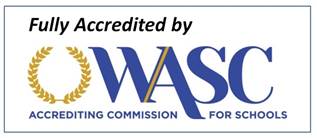 TreeHouse International School ( T.H.I.S ) is an English speaking private school in the heart of Herzliya Pituah (8 km from Tel-Aviv).
Founded in 1998, TreeHouse remains committed to its mission to provide an academically challenging education in a supportive environment to children from all around the world.
We are certified by the Western Association of Schools and Colleges
LIVE IN ISRAEL
STUDY IN ENGLISH
dynamic international community
over 40 nationalities